Southern Oregon Has Lived & Worked Under Our Roofs Since 1971

Gutters come in several sizes and shapes called profiles.
The most common type of gutter used today is the open gutter, which comes in standard lengths for do-it-yourselfers, and also as continuous roll-formed seamless gutters, which must be installed by a contractor.
Most residential gutters come in two sizes-- 5" and 6" --and are made of either aluminum, steel, zinc, vinyl, or copper in a standard "K" style.
The typical 5 inch K-style gutter comes with 2 x 3 inch downspouts. A larger residential gutter system would consist of 6 inch K-style gutter using a 3 x 4 inch downspout.
One foot of 5" K-Style gutter holds 1.2 gallons of water. One foot of 6" K-Style gutter holds 2.0 gallons of water. For commercial applications, box gutters, can be made in 7, or 8 inches or even larger custom sizes that hold even more water.
Reports indicate that over 70% or more gutters nationally are seamless. The down side to seamless gutters is that it may cost a little more to have a gutter installer come out to your job site.
However, you will have fewer seams, which will mean less leaks and it will also be safer to have a professional seamless gutter installer. All aluminum gutters come in varying thicknesses or gauges: .032, .027, .025 and .019. Aluminum gutters come in many colors, can be painted, and do not rust.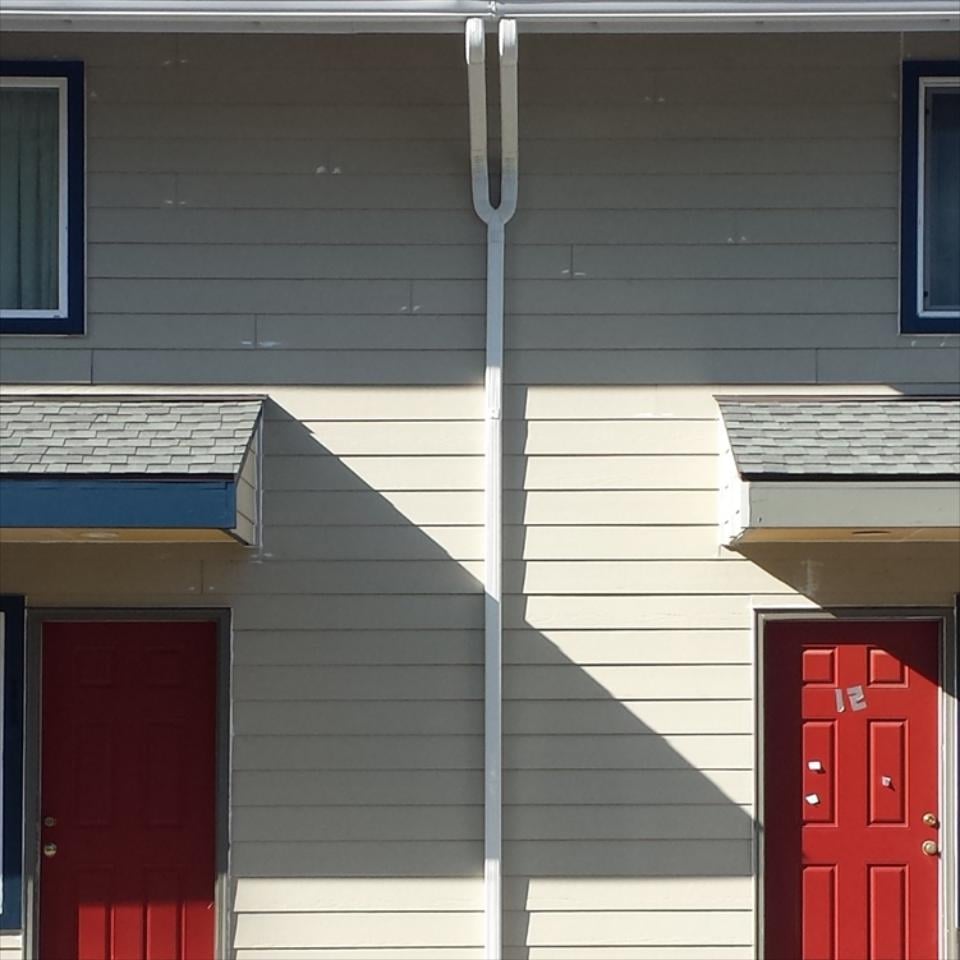 Regardless of what type of gutter system you choose, gutters and roofs need maintenance.
If you have open rain gutters, they should be cleaned at least twice a year: in the Spring after trees bud, dropping flowers acorns, and seed pods; and in the fall after they drop their leaves. Depending on weather conditions where you live, an additional cleaning or two may also be necessary.
If you also have a low-sloped roof, even a leaf protection system cannot prevent debris from accumulating on your roof, so with or without a leaf protection system, roof maintenance is required. A simple cleaning with a broom or blower is all that is necessary. Plus, loose debris accumulating on the roof is a fire hazard and is extremely bad for the roof, accelerating wear and backing water up under the shingles.
However, cleaning out your gutters and brushing debris from your roof, though an important task, is not an easy one. Climbing and moving ladders and working several feet off the ground can be dangerous. It requires strength and agility to maintain your personal safety, as well as climbing protection systems or devices. If you cannot do this safely, call a contractor or install a system that offers leaf protection.